FDATA Global Open Banking Summit
6–7 December 2018
Edinburgh
100 PLACE(S) AVAILABLE
Event Details
We are proud to be supporting and speaking at FDATA's 2nd Annual Global Open Banking Summit.
This two-day Summit will bring together regulators and policy makers from around the world to discuss how we're going to deliver Open Banking, collaborate on standards and set the agenda for best practice. This event is about influencing the decision makers and regulators and establishing the tone for the Open Banking movement globally.
Come and hear from:
Imran Gulamhuseinwala, Implementation Trustee, Open Banking Implementation Entity;
Adam Land, Senior Director, Competition and Market Authority; and
Karina McTeague, Director of Retail Banking Supervision, Financial Conduct Authority
The key themes are:
International progress on Open Banking
Spotlight on what happened during the UK implementation
Protecting the customer and the ecosystem
Regulatory challenges and obstacles
Designing the future - new data sets and new technical capability
Regulatory and policy roundtable (Private Session)
Harmonising technology and security standards (Open Session)
This event is perfect for anyone interested in helping to shape the movement in the UK and internationally. It is a forum like no other, as regulators and policy makers come together, alongside senior representatives from financial services companies, advisers and suppliers, to explore how to work together more effectively and deliver Open Banking more efficiently.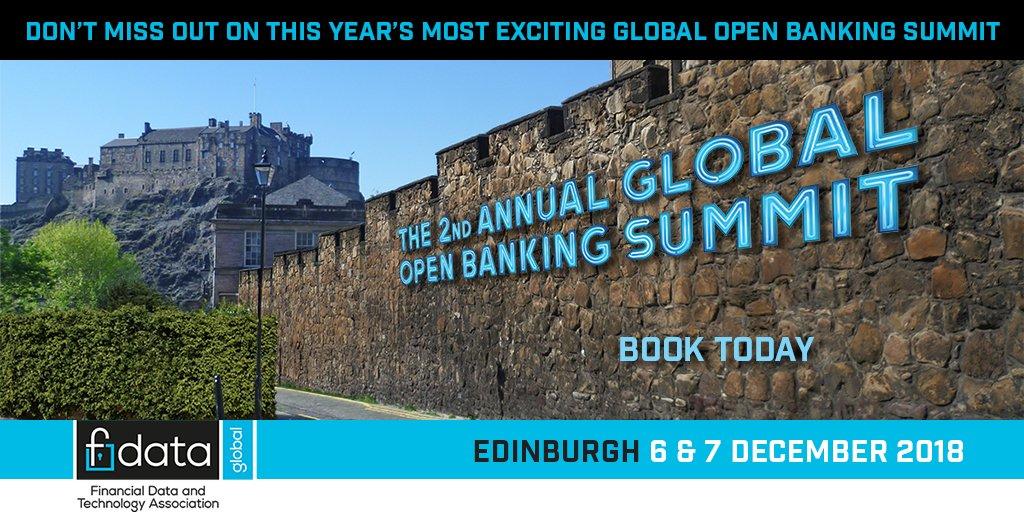 Venue
Venue:
McEwan Hall
Teviot Place
Edinburgh
EH8 9AG