Step 1
When you log into your 'Member Area' of the website select 'Current Modules' – you will see on this page there is a 'Book and Exam' option – please click on this.

Select the exam you wish to book from the dropdown menu

If not already pre-populated please enter your e-mail address and telephone number. These will be used to confirm your exam and the telephone number will be used for verification purposes if you are sitting the exam remotely so please ensure these are correct.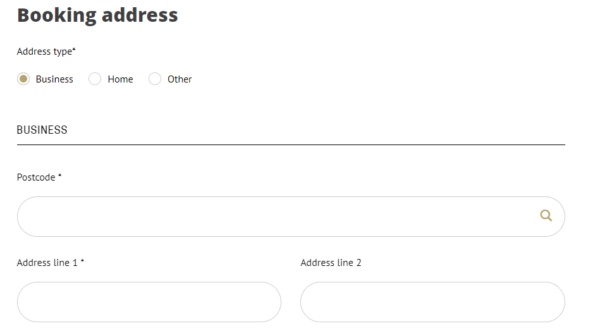 You may have the option of 'Business' or 'Personal' for your address type. Please choose your preferred address.
Once completed click on 'Book Now' and you will be re-directed to the Pearson Vue site.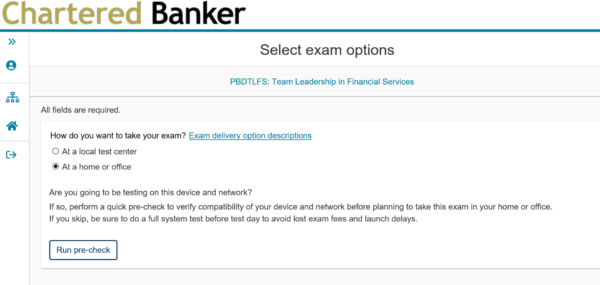 Step 2
Here you will be given the option to book either via remote invigilation or at a local text centre. Please choose your preferred option.
If you wish to sit the exam remotely please ensure you run the pre-system check to verify compatibility of your device before making your booking.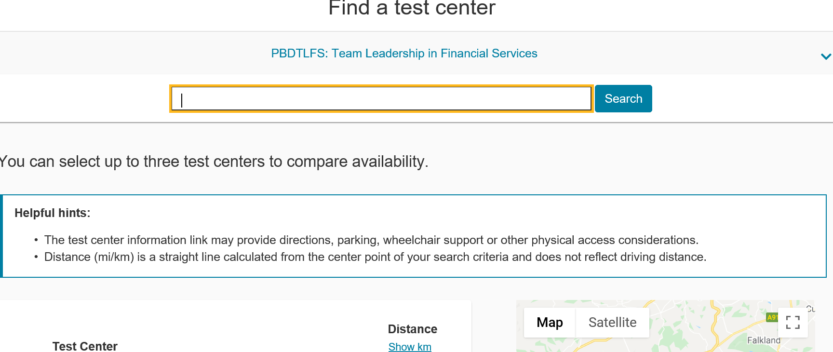 If you choose to sit your exam at a local test centre you can search via postcode or location (this may already pre-populate based on your address choice), however this can be easily changed.
A list of your local exam centres will be provided. Select the exam centre of your choice and available dates and times will be shown.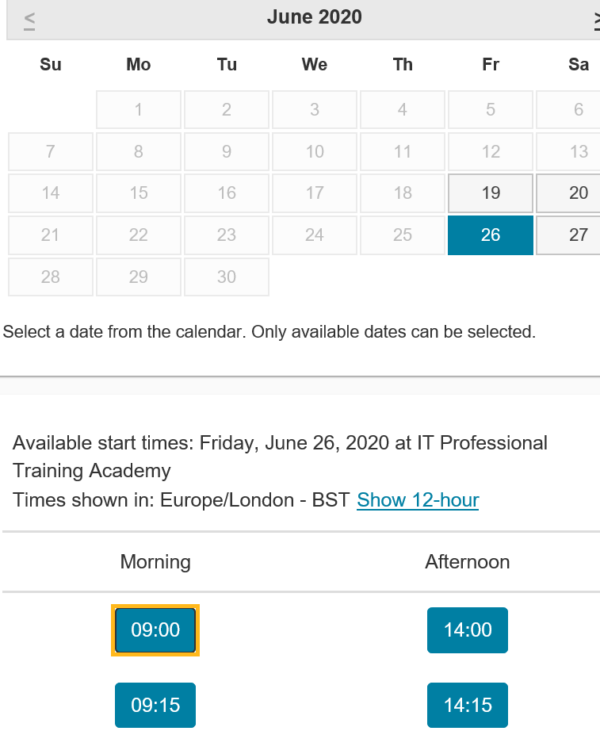 If you choose to sit your exam remotely you will be provided with a calendar.
And a list of available times – any times listed will be local (based on your region or country) You can also choose whether to show the times in standard (above) or 24 hour (below)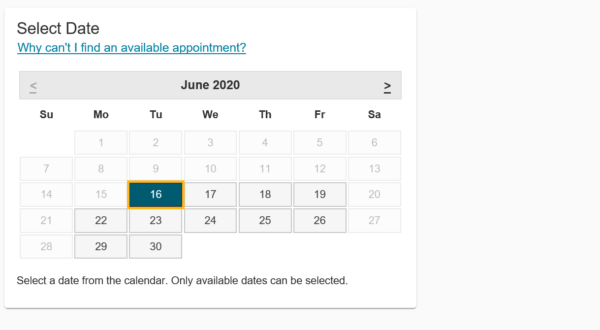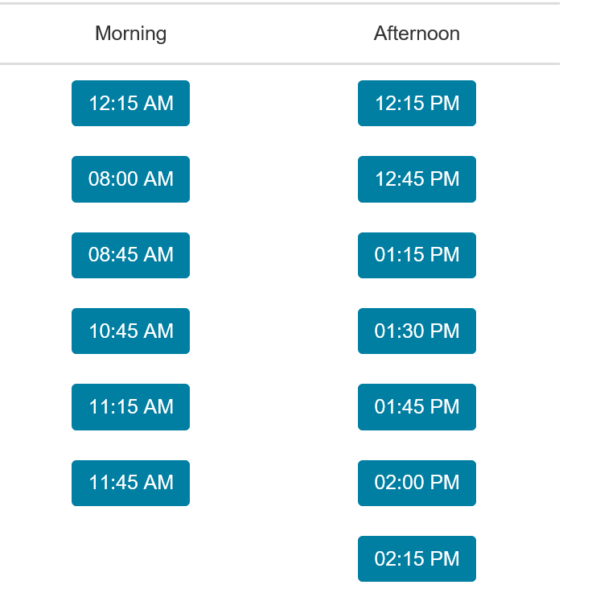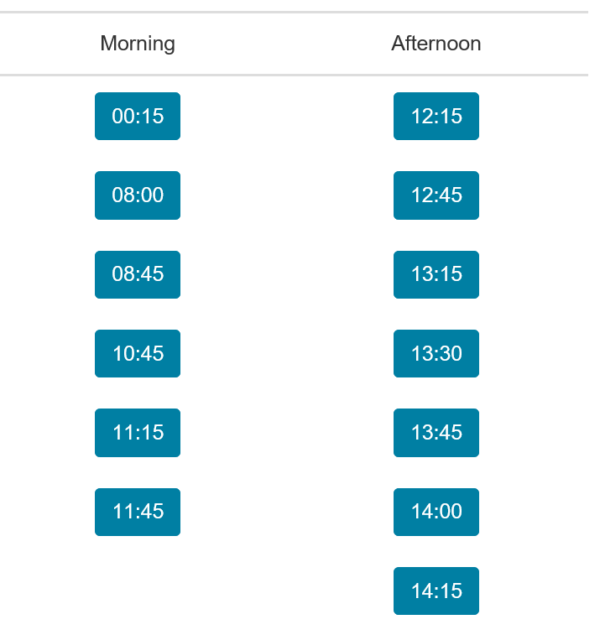 Step 3
Once you have made your choice of date and time you will be asked to confirm your booking. Please take note of the above – your ID must exactly match your name on the exam confirmation. If this does not match do not make the booking – email [email protected] to make the changes.
Once your exam is confirmed you will receive a confirmation e-mail.
Exams can be cancelled or amended up to 48 hours prior to the original booking for test centre appointments and up to appointment time for remotely proctored exams. Please note that if you wish to change the method of exam (remote to centre based or vice versa) then your original booking must be cancelled and re-booked.
You will receive an exam reminder 7 days prior to your exam date.
If you encounter any technical issues on the day of your exam, please contact our exam provider Pearson Vue at https://home.pearsonvue.com/cbi/contact.