One year on: Impact Investing Institute anniversary
26 November 2020
500 PLACE(S) AVAILABLE
Event Details
It has been one year since the Impacting Investing Institute launched and they will be marking the occasion by looking back at their work since then and looking forward to the next steps for the Institute and for impact investing globally.
Join the event to hear from speakers including Mark Carney, COP26 Finance Adviser to the Prime Minister and UN Special Envoy, Rosemary Addis AM, Executive Director, Impact Strategist and Ambassador, The Global Steering Group for Impact Investment (GSG), Guy Opperman MP, Minister for Pensions and Financial Inclusion, Diandra Soobiah – Head of Responsible Investment, NEST - National Employment Savings Trust, Baroness Barran, Minister for Civil Society, and Anne Richards, CEO, Fidelity International.
Take a look at the full speaker line-up and planned sessions below: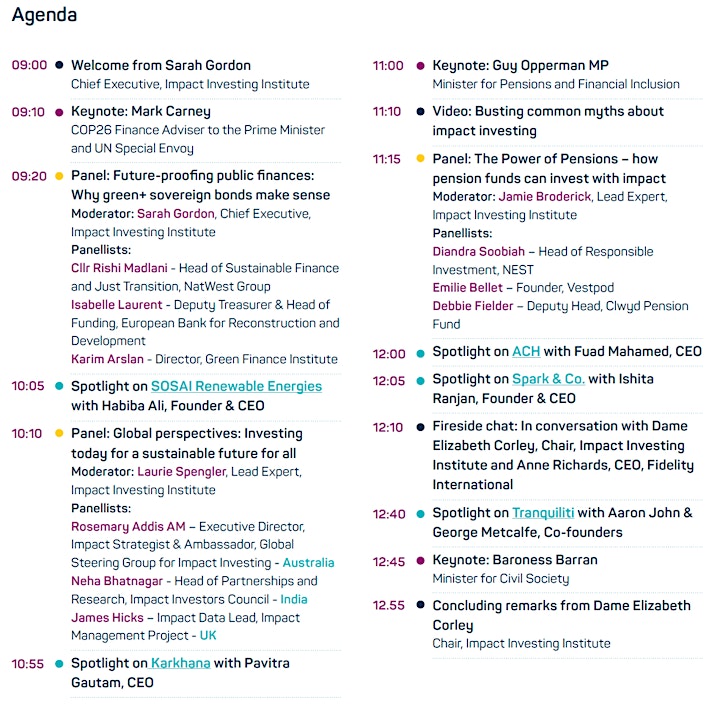 Booking Details
To register for this event please click here.
If you experience any difficulties, please email heather.marsh@charteredbanker.com