The Institute decided to formally recognise the high standards of degree education available for banking and related topics, through the development of the 'Centres of Excellence' initiative. A number of the UK's world-class universities are offering banking-related programmes that provide an excellent fit against the characteristics defined by qualified membership with the Institute. By working to enhance the links between the Institute and academic institutions, we are seeking to help potential banking leaders of the future to develop and maintain high standards of professional competence and an appreciation of conduct issues.
Being a Centre of Excellence has many benefits:
Graduates will have an industry recognised professional qualification, together with a pathway into the industry, helping to distinguish them in a competitive market.
The initiative will bring the commercial and academic world together, providing leadership, research and support to students helping them to embed the skills and knowledge required to work in the industry.
Whilst studying students will be able to maintain a student membership with the institute. Upon completion of a relevant course students will be qualified to become a Member and eligible for Chartered Banker Status.



Bangor University Business School is one of the top European University Schools for banking and financial studies offering a full range of disciplines from undergraduate to doctoral level. Bangor Business School is ranked in the world's top 10% of Institutions and Economists in the Field of Banking and is ranked highest of all UK universities (RePEc, August 2021).
The Chartered Banker Institute's powerful partnership with Bangor Business School has led o the unique and innovative Chartered Banker MBA and Postgraduate Certificate in Bank Management & Technology. As a leading research organisation specialising in the banking sector our members also benefit from articles, events and other resources developed by the Bangor team. As a Chartered Banker Centre of Excellence, we have accredited their MA and MSc Banking and Finance Programmes, along with the Chartered Banker MBA.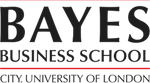 Bayes Business School is one of City, University of London's five Schools. It's among Europe's leading business schools and in the global elite of business schools that hold the gold standard of 'triple-crown' accreditation from the Association to Advance Collegiate Schools of Business (AACSB), the Association of MBAs (AMBA) and the European Quality Improvement System (EQUIS).

The Bayes distinction lies in blending academic excellence, vibrant student experience and career progression to fuel thriving, sustainable careers. The high quality of their research and close industry links ensure the rigor and relevance of their programmes' content and innovation. Together with an established 50-year reputation for excellence in business research and education, Bayes attracts outstanding academics, students and businesses worldwide into their energising Bayes community. We have accredited their MSc Banking and International Finance programme.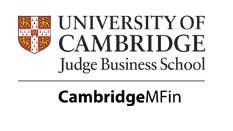 The Cambridge Master of Finance (MFin) provides an academically rigorous and commercially relevant master's level degree in finance combined with excellent resources to support career development. This programme is accredited by the Chartered Banker Institute.
The MFin has been designed in consultation with the banking and finance industry and provides a first-class training for ambitious and successful finance professionals wishing to strengthen their existing knowledge of finance.
The programme is a post-experience programme aimed at people who have a minimum of two years' experience in the banking and finance industry and is a Financial Times globally ranked programme considered to be one of the best post-experience master of finance programmes worldwide.


University of Edinburgh Business School enjoys a long tradition of teaching and research. The School offers undergraduate, postgraduate, MBA and executive development programmes in business and management and provides a platform for research, discussion and debate on a wide range of business issues. University of Edinburgh Business School produces theory-led, practical research that addresses challenges faced by businesses, public organisations, regulatory bodies, and policy-makers. Its MSc Banking and Risk Programme is accredited by the Chartered Banker Institute.



The University of Exeter Business School is recognised as one of the UK's leading centres of business education and research, bringing together inspirational and internationally-respected business academics and students from around the world in an environment that combines historical and intellectual heritage with modern facilities.
The MSc in Finance and Marketing combines Exeter's long tradition of excellent research-based finance teaching with a range of innovative marketing modules. Designed for UK and international students alike, this cutting-edge programme will ensure students are well placed to obtain a position in financial services, marketing or at the interface between the two.



Leeds University Business School is one of the leading business and management institutions, producing and disseminating high quality research, which increases knowledge, skills and understanding. As a business school, Leeds endeavours to enable individuals to develop their academic potential, their employability, their global and cultural insight and their ethical awareness to enhance their potential to benefit business and society. The Chartered Banker Institute has accredited their MSc in Banking and International Finance and MSc Financial Technology Programmes along with the BSc Banking & Finance.


The University of Liverpool in London was the first non-London based Russell Group university to open a campus in London. This Centre of Excellence is in the heart of the city's financial district offering innovative, professionally-focussed postgraduate teaching.
The MSc Banking and Finance is accredited by the Chartered Banker Institute and is designed to equip students with a thorough understanding of the complex and rapidly changing areas of banking and financial markets. This programme develops the expertise needed for a broad range of careers in the finance and banking sectors.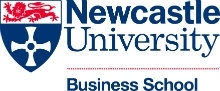 Newcastle University Business School is a hub of academic excellence and world-leading research and have been ranked 14th in the 2014 Research Excellence Framework (REF) out of 101 other UK universities. The Business School holds a portfolio of undergraduate and postgraduate programmes, which hold a strong international focus and are regularly being updated to give students the latest professional and research knowledge, along with the best possible learning experience.


Nottingham University Business School has a unique, tri-campus presence in the UK, China and Malaysia and is EQUIS and AMBA accredited by the European Foundation for Management Development (EFMD) and the Association of MBAs – the world's leading accrediting bodies for business schools. Nottingham specialises in developing leadership potential, encouraging innovation and enterprise, and developing a global outlook in its students, partners, and faculty. The Chartered Banker Institute has accredited its MSc Banking and Finance.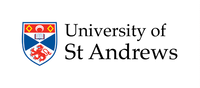 The School of Management at the University of St. Andrews is a member of the Chartered Association of Business Schools. The School engages in cutting-edge research into current and emergent challenges related to responsible management. In the 2021 Research Excellence Framework exercise (REF), 88% of the School's overall research activity across the three components of the REF – outputs, impact and research environment – was deemed to be world-leading or internationally excellent. Its MSc Banking and Finance and MSc Finance and Management programmes are accredited by the Chartered Banker Institute.