Alistair Gilfillan wins Young Banker of the Year 2018
20 September 2018

Young Banker of the Year | Press release | News
Alistair Gilfillan from Lloyds Banking Group has been named the 2018 UK Young Banker of the Year during the final of the competition held at London's Mansion House on 19 September.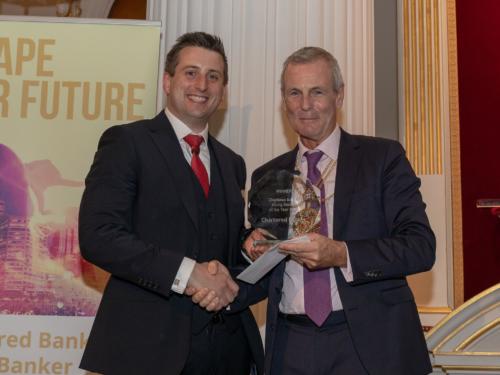 Launched in 1987 by the Chartered Banker Institute, the awards recognise and reward those individuals who reflect the qualities of customer-focused, ethical professionalism promoted by the Institute and expected by society.
After scooping this year's title, Alistair was presented with the UK Young Banker of the Year 2018 trophy and a voucher for an overseas holiday for two by Sheriff Neil Redcliffe.
Alistair Gilfillan commented: "It's an honour to have won this year's competition. I wanted to develop an idea to make saving easy and achievable for vulnerable customers, which will reduce worries they have about money. It's a privilege for such experienced judges to see the potential of the idea, giving it weight as we continue to innovate within Lloyds Banking Group to help Britain Prosper."