Mental Health Awareness Week: Resource Pack
10 May 2021

Blog | Professionalism and Ethics | Blog
Today sees the launch of Mental Health Awareness Week 10 -16 May.
The Mental Health Foundation states "The Week is an opportunity for people to talk about all aspects of mental health, with a focus on providing help and advice."
During the past twelve months, our lives have been impacted by a change in circumstances as a result of the pandemic. Working from home, supporting others and financial concerns are just some examples of pressures we may experience and can lead to a decline in our mental health.
With statistics showing that 1 in 4 people will experience a mental health condition each year, The Chartered Banker Institute acknowledges the importance in sharing easily accessible resources to help protect and equip you with the relevant knowledge to better understand this topic.
That is why we have created a Mental Health resource pack (outlined below)
From webcasts to podcasts, you'll find invaluable information relating to mental health presented by a variety of contributors. Our Mental Health resource pack features resources created by us and a selection of interesting articles selected by the Institute's team.
If you would like to find out more about Mental Health Awareness week, please visit:
Mental Health Foundation, Mind, OK Rehab and The Samaritans
---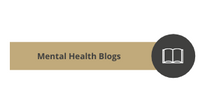 Changing Atitudes towards Mental Health
Could mentoring help you break free from workplace stress?
Available to members: Mental Health in the Workplace
Available to members: Support during COVID-19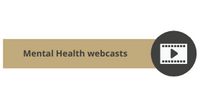 View our Mental Health YouTube playlist here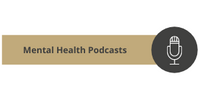 Mindfulness 10 minute practice exercise
Wellbeing and Nutrition
Stress and the mind: full works